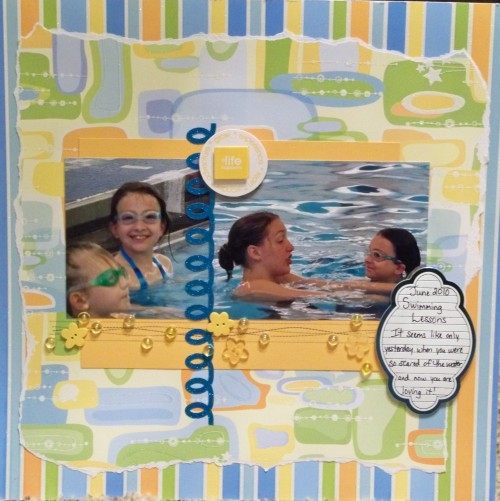 Design Team Member Wendy submitted this layout for the April Bring in the Sun Challenge. She said:
I don't know why this was so hard for me but I am very happy with the outcome. First, I was stumped for what I was going to do. I looked through my stash and didn't have "sun" anything. Then I found swim pictures and thought I would focus on the color yellow (one that doesn't make it into many of my layouts). Then, I added my own little mini challenge to not use pink. :-) In the end, I love the layout. I think because it is so different and that will make a nice addition to my books. I used a
Sketch Inspiration
Sketch. See a supply list on
My Scrapbooking Blog
.
Now it's your turn to take the April Bring in the Sun Challenge. See all the details
HERE
!
Be sure to scroll down the page - Scrap Our Stash posts something new everyday.